Alex S. Yu F/W 2015
words Erin
runway photography Simon Armstrong (Conde Nast)
backstage photography Jason Mordeno
My back was starting to ache, half from having sat on an uncomfortably bare-backed bench through four walks down the runway by stylists I was not very interested in, and half from anticipation. It was as if "fashionably late" gained its clout out of its utility at Vancouver Fashion Week because the timeliness of the event was very absent.
After an awkward meshing of classical music paired with the unmatched beat of some electronic rhythm, followed by a rather unique background video that distractingly captured my attention away from the modeled garments parading around the runway, the Fall/Winter 2015 collection of Alex S. Yu was finally introduced. Immediately, as the first model walked, it was unmistakable why the line of uniquely designed garments was collected as "The Sweet Sixteen."
Each model was like the girl in high school we used to make fun of for being outrageous, yet we all secretly wanted to be confident enough to be that bold and daring. She was the girl we then tried to be later on when we could appreciate fashion but could never fully emulate because we could never be that intriguing.
The bubble gum pink neoprene prevalent in nearly half of Alex S. Yu's line was akin to what I thought it would look like if Katy Perry stole my wet suit and then got lost in the textiles room of a 1990s Barbie factory. This pop-girl's Sweet 16 party contrasts the second half of Alex S. Yu's collection that resembles closer to the Sweet 16 party a punk-prep schoolgirl would throw as an ironic ode to her mainstream cheerleader twin sister. The whimsical shapes Alex S. Yu uses pair well with his funky use of textures and accessories.
Throw in a few dresses made from sexy circus tents and you have Alex S. Yu's eclectic Fall/Winter 2015 collection.
Posted on April 27, 2015.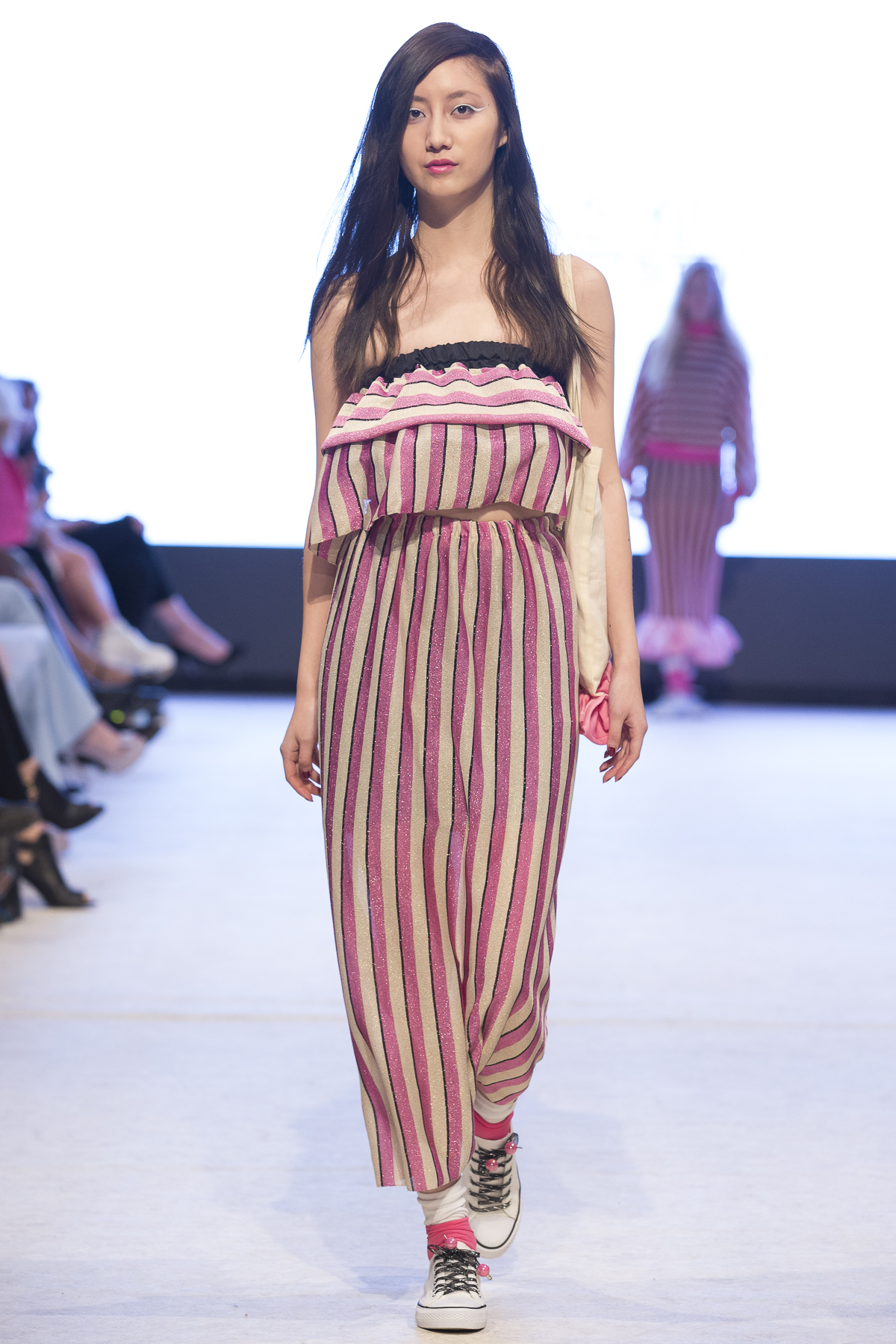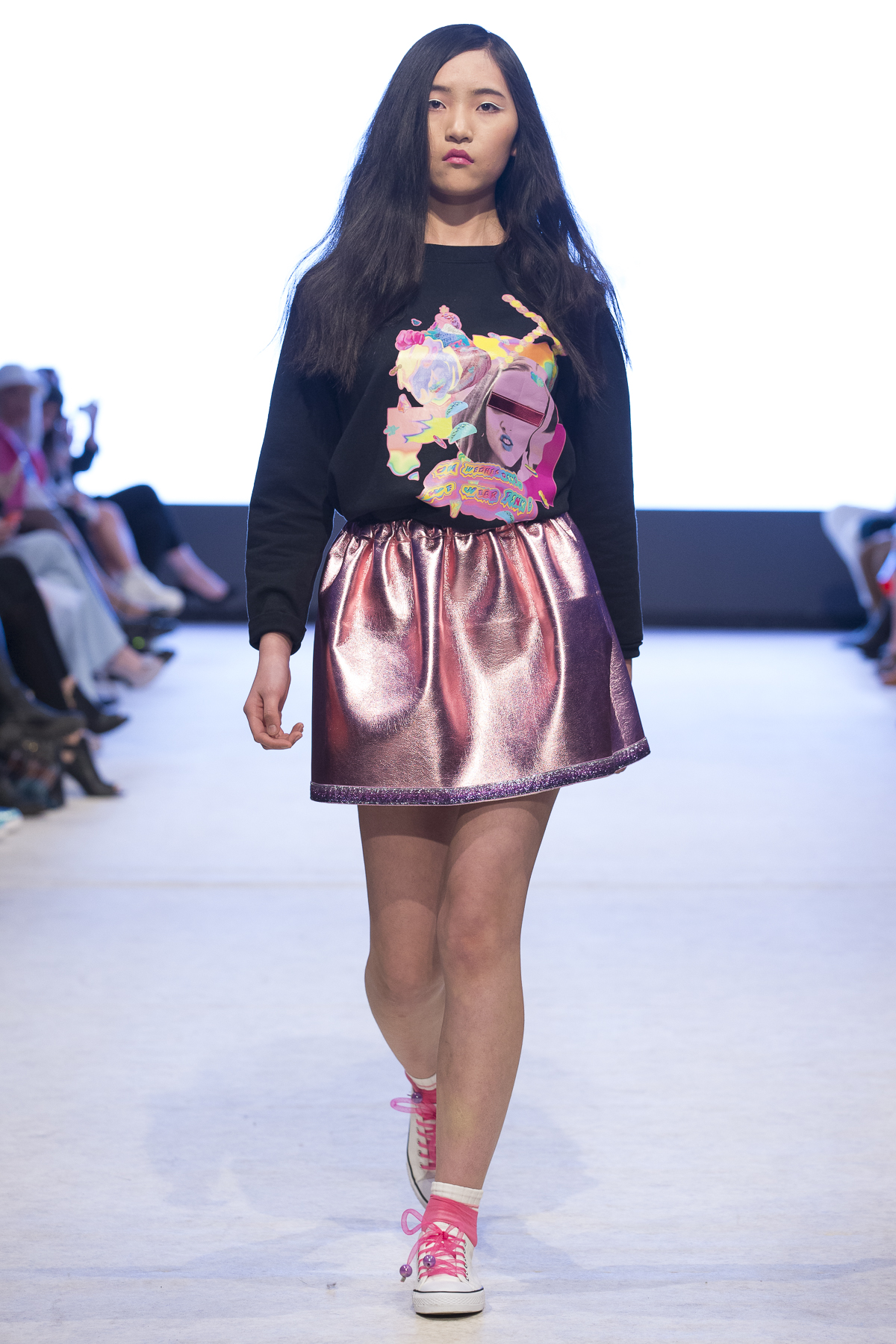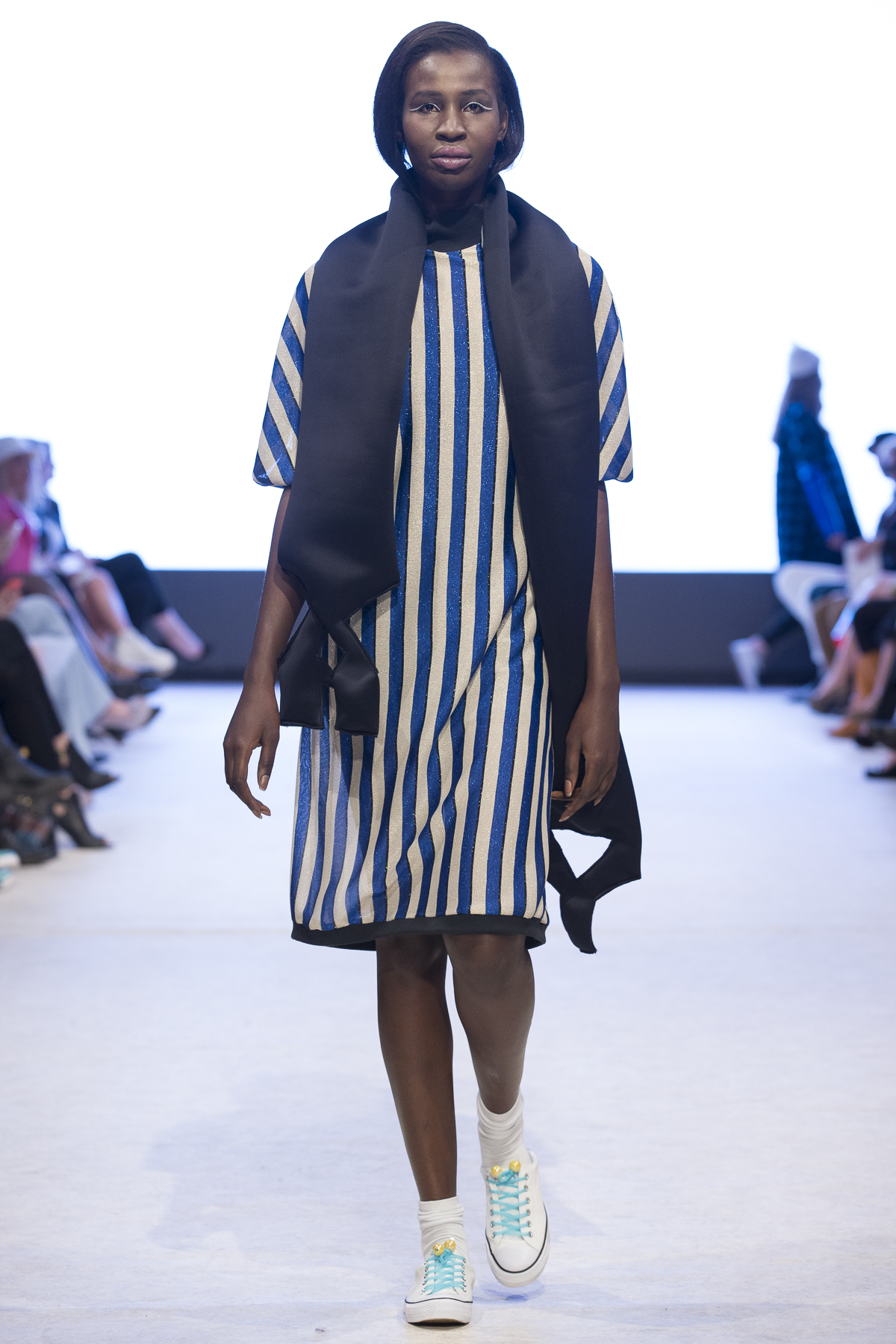 Vancouver Fashion Week 2015, photography by Simon Armstrong (Conde Nast)