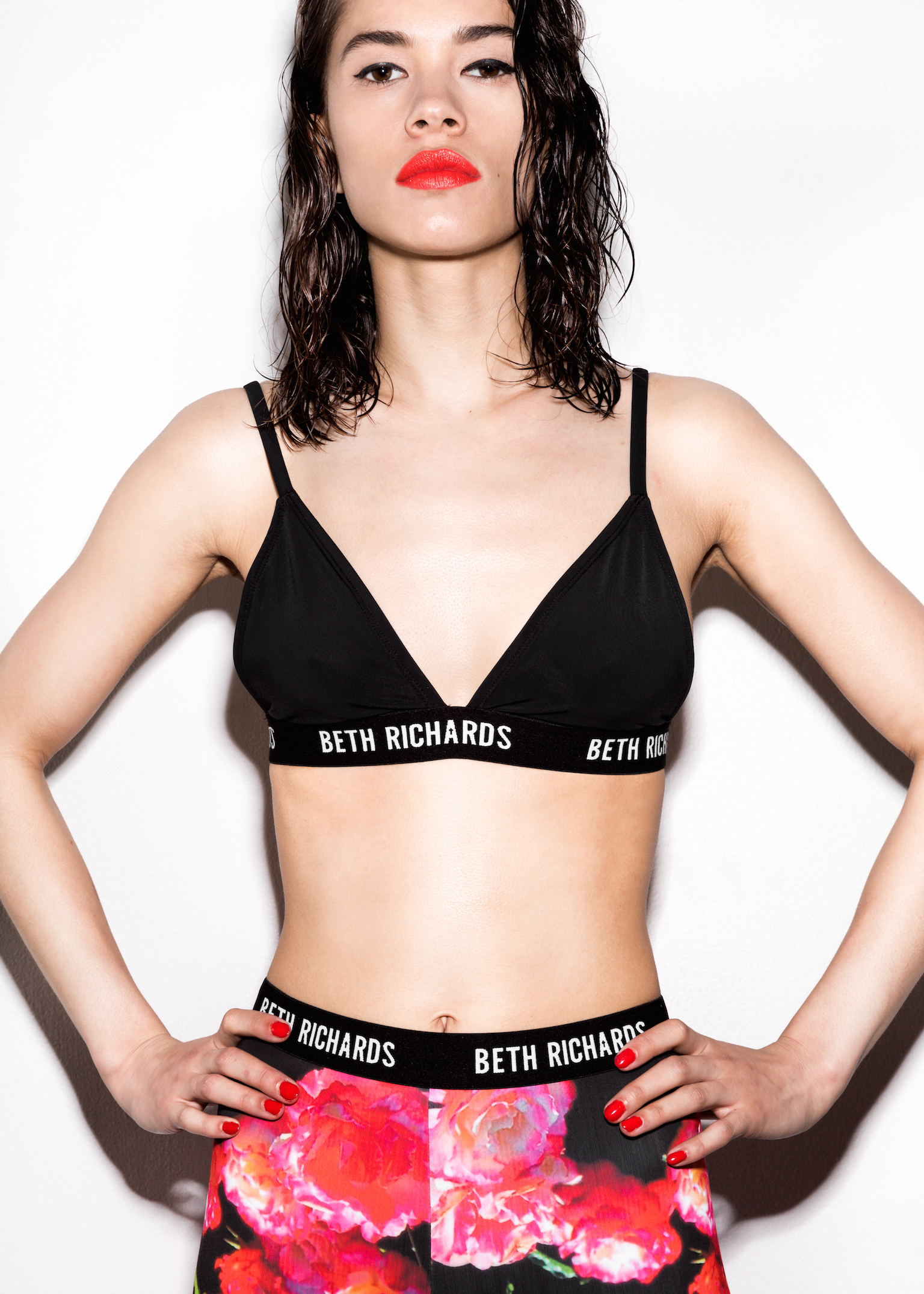 Beth Richards
words Zarah Cheng
All images are provided courtesy of Beth Richards.
Beth Richards wants you to embrace your bad self. The Toronto implant is now based in Vancouver, designing swimwear that looks so good that you could honestly wear them off the beach as well. From bodysuits to crop tops to t-shirt dresses, Richards' monochromatic designs are edgy and boundary pushing. She is unafraid to use unexpected shapes and motifs to combat the sameness of string bikinis and skimpy silhouettes. Picked up in her first season by NET-A-PORTER and featured in Vogue, Elle, and Harper's Bazaar (to name a few), Beth Richards is changing up the swimwear game. We get a sneak peek of her Resort 2016 collection and learn more about the inspiration behind her collaboration with THP.
Where are you from?
Toronto
Describe your swimwear in 3 words.
Quality Modern Swimwear
Your latest collaboration with THP consists of striking black and white pieces. What was the inspiration behind these designs?
The collab was fun because we got to bring a bit of the two of us to the table. Monochromatic and bold always come to mind when I think of Vanessa. Her style is minimal and effortless but in the best way, which is why I think it worked so well.
You were picked up by NET-A-PORTER after only one season, which is something quite rare and impressive. What sort of mentality have you had to adapt in order to keep the momentum going?
We were picked up our first season actually. It was incredibly rare as the buyer told me herself she had never done that in her career. I think, in general, I am just trying to outdo myself and the past season. I love having the opportunity to show the world what I can do.
The Beth Richards brand is known for its monochromatic designs and unexpected shapes. Would you say that you're responding to the "conventional" swimwear that we typically see in Vancouver?
Yes I would say so, but not limited to Vancouver. There is a lot of sameness everywhere, and I really want to challenge what people think of swimwear and to elevate it if possible.
You told the Westender last year that Canadian media had been disappointing in terms of supporting your line when it was first released (this was happening simultaneously as Vogue was courting you). Do you think that Canadian outlets are doing enough to help emerging talents grow?
I still feel that way. It's somewhat "Canadian" to look outside before within. I am sold at some of the best major retailers in the world and still not sold at a major in Canada. I think there is a tremendous amount of talent here and yet a lot of internationals grace our covers, etc. I think they are missing an opportunity to show the rest of the world that there is legitimate design talent here and that we have a unique voice.
What would you say to all the young Canadian designers out there?
Never give up and think globally.
What's next for Beth Richards?
We are launching active for Resort '16, which is exciting!
Favourite thing about summer?
Spending time outside at lakes or the beach, enjoying wine in the park with friends – it's my fave season and Vancouver summers are really special.
Brigitte Bardot or Anne Bancroft?
Ouuu that's hard – I love them both and very different vibes but my allegiance is to Brigitte.
Which tracks are the top 3 songs on your playlist right now?
I'm obsessed with the new ASAP, At. Long. Last. ASAP – it's so good. I love Jukebox Joints, Pharsyde, Wavybone, too many to list…ha just cop it if you haven't. I'm also feeling Leon Bridges, as well as listening to a lot of old music – I'm pretty lucky to grow up when I did.
What creeps you out the most?
That's a hard question, the texture of tripe?