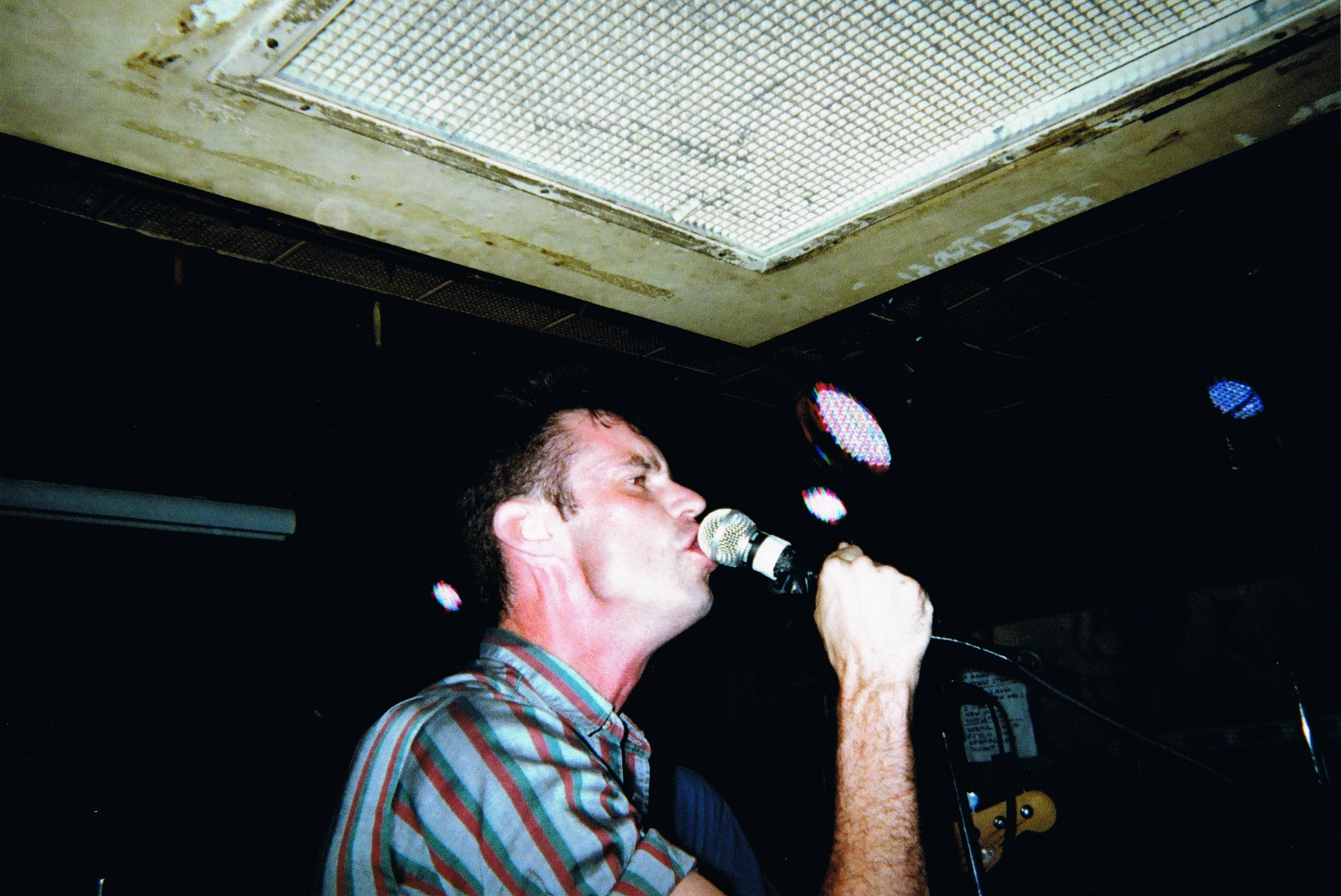 Hockey Dad Turns 10
words and photography Matthew Wong
special thanks Sunny Chen
Saturday, July 11. Hockey Dad Records started out as a way for a small band named Fun 100 to put their own music out into the world when everyone else had turned them down. After the initial venture, Hockey Dad began releasing records from their friends and slowly built up a reputation for releasing music from unique and forward-thinking punk bands. While Fun 100 no longer exists, Hockey Dad Records has become a local success story, releasing "first records" of many booming bands such as The Courtneys and White Lung. Hockey Dad Records recently celebrated its 10 Year Anniversary by throwing a birthday bash at the Railway Club, featuring an all-star lineup with newer acts such as Trashbait and Genderdog, and older acts like B-Lines (featuring Hockey Dad head honcho, Rayon Dyck).
The amount of talent across the board was testament to the fact that Hockey Dad Records is undeniably one of the essential record labels in Vancouver right now. Cave Girl was a standout with their honest lyrics, and banter that could only be described as charmingly awkward. Their playing was tight despite their relaxed demeanour, and drummer Marisa Holmes and bassist Devon Parkin kept things running smoothly as the coolest rhythm section in Vancouver.
Woolworm came through with the catchiest punk anthems ("Heathen" has been stuck in my head for weeks) and really made me wonder whether or not they should have named themselves Earworm instead. Genderdog was weird as hell in the best possible way, with their minimalist punk allowing space for heavy experimentation and just general jankyness.
The significant standout however was, of course, B-Lines.
Rayon and crew hit the stage at just the right time; the crowd had built up to a more than respectable level and the atmosphere was one of extreme anticipation. B-Lines recently announced their last couple of shows, one of which was the Hockey Dad Records anniversary party. They blazed through their already brief songs with the intensity and focus of a band at the top of their game. Lead singer Rayon Dyck was his typical self; cynical and sarcastically cracking jokes one moment, and snarling at the crowd while flailing across the stage the next. The mosh pit sprung up during their first song and for a few minutes at a time, everyone could join in on B-Lines' chaos.
Tense, abstract post punk brought the night to a close as Freak Heat Waves, fresh from the first show of their cross Canada tour, bookended the already stacked bill with yet another great set. All in all, the Railway Club's snug interior made for an intimate yet impactful show, and attendees left the venue with a single message carved into their brains: Hockey Dad is here to stay. See you in ten years, suckers.
LONG LIVE HOCKEY DAD