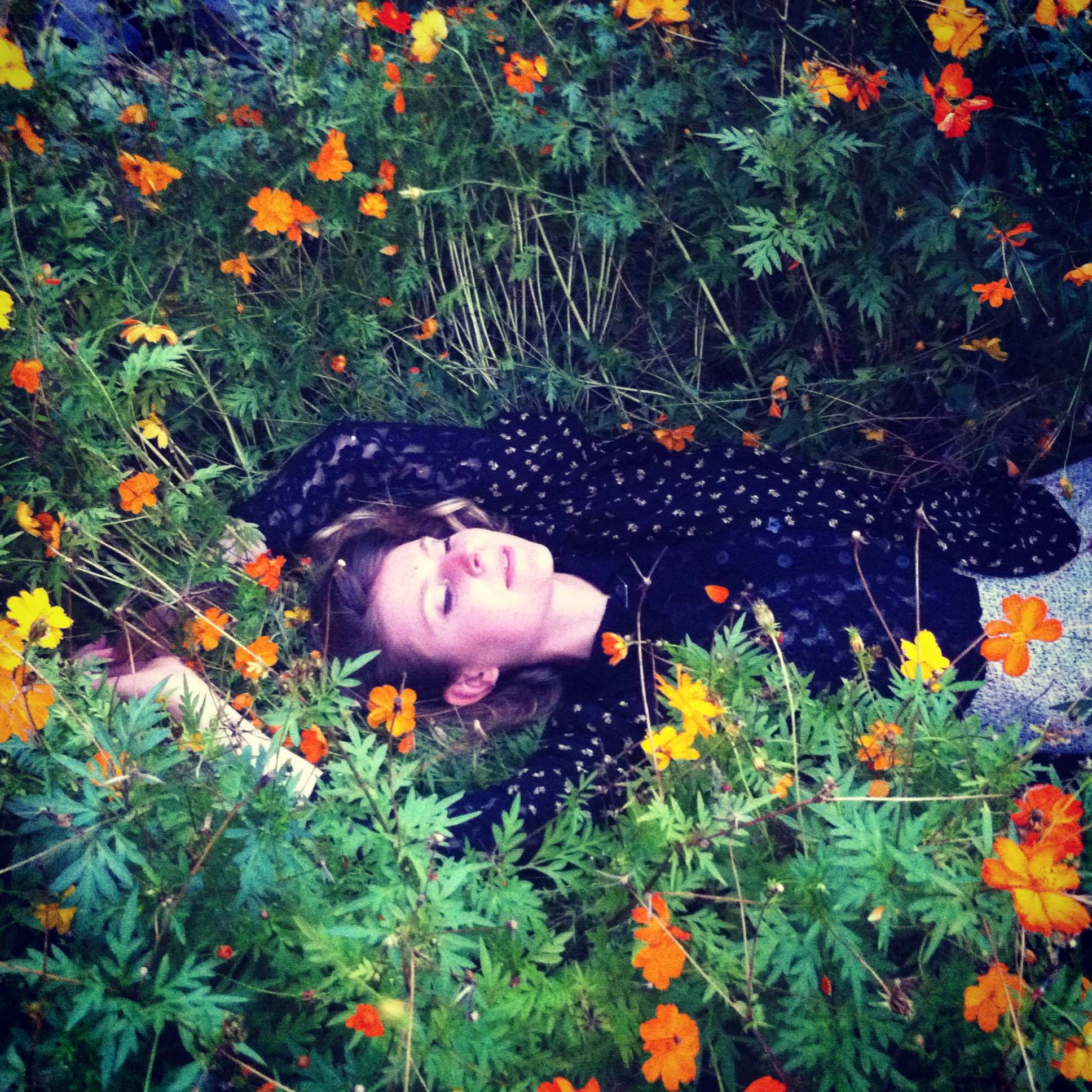 Lydia Ainsworth
Cover Photo Michika McClinton
Words Zarah Cheng
I sometimes wonder what a trailer of my life would look like. If I were able to choose the music playing in the background of my trailer-cum-montage, it would definitely be a Lydia Ainsworth song because that would guarantee an epicness of the slow-motion, sophisticated, Romantic variety. Currently based in Toronto and signed to Arbutus Records, Ainsworth creates beautifully haunting songs that resonate longing and awakening. Inspired by images of near-death incidents and her own out of body experience, Lydia Ainsworth's music will bring you to a place of absolute serenity and fill you with a feeling that anything is possible.
Your new album, Right From Real, is out on September 30th. What is the meaning behind the title?
The meaning behind the title Right From Real comes from the notion that the impossible is possible, and all around is all around if you only look hard enough.
Right From Real is split into Parts I and II. Was the album conceived as a narration or is there a different meaning to the parts?
To me, the songs follow a journey from dreaming to waking life. The album was not conceived as a narration but when the songs were finished, it felt most natural to split them this way.
"PSI", the first single from Right From Real, kind of makes me want to wander through a forest at night. What inspired this song?
A lot of things inspired this song from a production standpoint. It went through many permutations until I found a feel that, to me, celebrated the true essence of the lyrics. I started out with a heavy 4 on the floor beat that morphed into a new age Puccini opera before arriving at the final version. I co-wrote the lyrics with my friend Matthew Lessner who is a director I'd worked with on his past films. The song for me is a celebration of longing. A kind of longing that averts cynicism, emptiness, negativity, the stuff that can destroy your sensibility. It's a celebration of the idea that we do not need to put any strain on our longing. If we believe that the body is in the soul and the soul is divine ground, then the presence of the divine is completely here, close with us.
A lot of your songs have this wonderful ethereal, orchestral quality to them. How would you describe your songwriting process?
Every song on the album had a different path but for the most part, I begin the songs with melodies gathered on walks. Ideas can come from anything… words shared with a stranger, a painting, fireworks over Bushwick. My aim with anything I compose begins with a search to offer another level of experience, of using all your perceptions. The songwriting process for me is the search for tapping into a different spectrum of feeling, one of magic and aliveness, the search to see things a little differently that you never noticed before.
"Take Your Face Off" has some pretty dark lyrics written by Matthew Lessner. How did you two collaborate on putting together the words with the music track?
I sent Matthew the song with a melody I had hummed over the track. He sent back some freaky lyrics that I was so amped on yet way too scared to sing, so I omitted the word 'die' in the chorus. I sing just 'oooohhhh' in it's place - 'When you're last to (die)'
You speak a lot about out of body experiences and being influenced by Guido Cagnacci's paintings of tragic heroines. Have you always been drawn to embodying darker emotions?
I haven't always but after having an out of body experience, I started to become fascinated by art that depicted near-death experiences. The subjects in Cagnacci's paintings have such blissful and serene expressions amidst such dark and scary conditions. Those paintings inspired the way I wanted to sound in some of my vocal productions on the album.
If you could write the score for a movie, what genre would this movie be?
Anything that requires a score composed exclusively for Bulgarian choir and French horns.
Who are you listening to right now?
'Where We Come From' by Popcaan.
What creeps you out the most?
I just visited Portland's 'Enchanted Forest' theme park – the Pinocchio animatronic is so creepy.